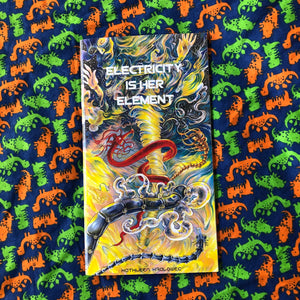 Electricity is Her Element
Four dragons from Jupiter convene on the moon Io, outraged at the decline of Chaos in the universe. Together, they plot the return of Chaos to its former glory, when this solar system was a spinning disk of dust.
Creator(s): Kathleen Kralowec
Audience: All ages
Format: 40 pages, full color
Trim Size: 5" x 8"