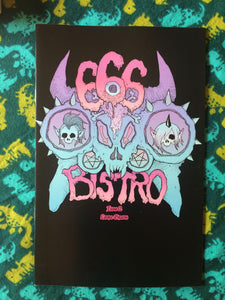 666 Bistro #2
Archvold works in retail hell - literally! Her boss is a cannibalistic chef extraordinaire and Archy now must search for rare, unique, and exotic ingredients or her boss will use her instead!
Creator(s): Laura Graves
Audience: Teen
Format: 24 pgs, full color
Trim Size: 6.625" x 10.25"