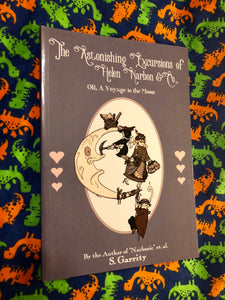 The Astonishing Excursions of Helen Narbon
The much-loved Victorian Narbonic side story, in which Helen Narbon, lady mad scientist, attempts a voyage to the Moon but veers repeatedly off course. Presented in glorious sepia with all-new period advertisements.
Creator(s): Shaenon Garrity, Cous Cous Collective
Audience: Teen +
Format: Softcover, sepia-and-white
Trim Size: 5.75" x 8.25"