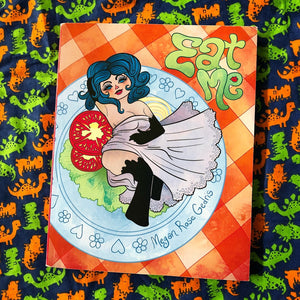 Eat Me
A chemical spill at work sends shy factory worker Rhonda to a magical world full of tasty people, where she is a sexy babe with superpowers. It's a psychedelic romp full of literal food porn. It's avoreable!

Creator(s): Rosalarian (Megan Rose Gedris)
Audience: Adults 18+ only
Format: 212 pgs, full color
Trim size: 7" x 9"