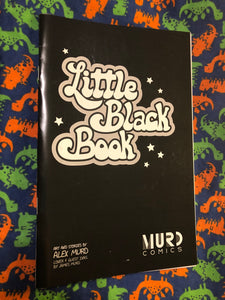 Little Black Book #1
An 18+ queer oriented foray into the warm sultry mind of Alex Murd! Come along as she explores the human figure and the mentality of the lovers of the world.
Creator(s): Alex Murd, James Murd
Audience: Adults 18+ only
Format: 22 pages, B&W
Trim Size: 5.5" x 8.5"