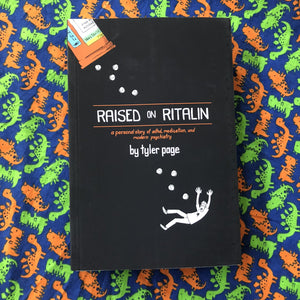 Raised on Ritalin
At age 8 in 1985, Tyler was among the first generation of kids diagnosed with ADD and prescribed Ritalin. He would go on to take it almost every day for 8 years until it seemed like he had outgrown his ADD. He didn't give it much thought until many years later when he started having trouble again, and more importantly, started a family. What happens if his kids have the same problems at school he did? Would he give them medication like his parents had given him? Would it help? Did it help him? This book is a chance for readers to experience what it is like to be diagnosed and treated for ADD and ADHD and all of the questions and issues that can raise.
Creator(s): Tyler Page
Audience: All ages
Format: 400 pages, black & white
Trim Size: 6" x 9"