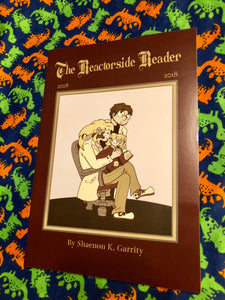 The Reactorside Reader
A collection of short stories set in the world of Narbonic, including all the Narbonic comics from the Couscous Collective anthologies and two illustrated prose stories. A must for the mad science library.
Creator(s): Shaenon Garrity
Audience: Teen+
Format: 127 pages, B&W
Trim Size: 5.75" x 8.25"