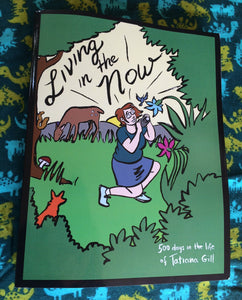 Livin' in the Now
Over 500 days in the life of Tatiana Gill. From 2012 to 2015, Tatiana drew over 500 pages of daily diary comics. These comics detail struggles with addiction recovery, unemployment, anxiety, and depression, simultaneously detailing gratitude, love, progress, and joy.
Creator(s): Tatiana Gill
Audience: Mature
Format: 522 pgs, B&W
Trim Size: 8.5" x 11"