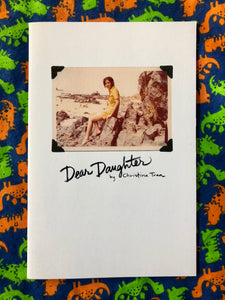 Dear Daughter
A series of letters by Christina Tran to the author's future daughter juxtaposed against photos of their late mother. They are about our worth in the world, fighting the good fight, and always trusting in your own spirit – always.
Creator(s): Christina Tran
Audience: All ages
Format: 32 pages, full color
Trim Size: 5.25" x 8"