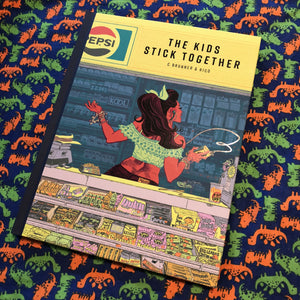 The Kids Stick Together
Showcasing the collaborative artwork of Chris Brunner and Rico Renzi (aka The Kickstand Kids). Filled with their best covers, sketches and comic pages from projects such as Loose Ends, Spider-Gwen & More!
Creator(s): Chris Brunner, Rico Renzi
Audience: Mature
Format: 112 pages, full color
Trim Size: 8.5" x 11.125"